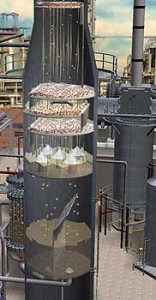 Interactive refinery simulation on your desktop!

Developed in collaboration with OMV, Austria's national oil and gas company, Petrospace is a highly-realistic interactive simulation to demonstrate and practice how an oil refinery works. Easily installed on notebook computer or PC, Petrospace is in daily use by industry and academia for training refinery staff.
Petrospace is
A specifically-equipped training refinery
Fully interactive plant and machinery
Operated via mouse and keyboard
A unique and highly advanced training tool
A project to integrate the Oculus Rift VR headset, providing complete immersion in the virtual refinery, is underway.
Download the free trial or buy online…